2021 PICO-8 Practicums
Oct 5 – Dec 16
PICO-8 tutorials page is acessible from the main menu. ↗︎↗︎↗︎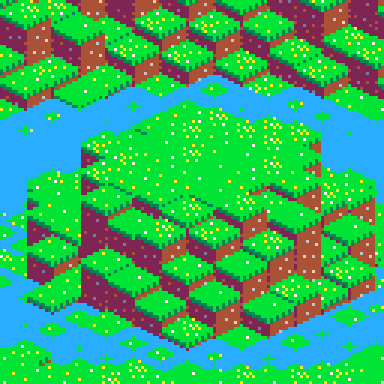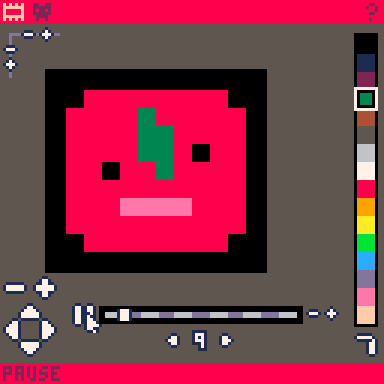 MINETEST!
2020 Sept 12th
Attention WAM HIVE students. As shared in class please install the Minetest program if you have not already done so.
If any trouble or assistance is needed or join us on Zoom next Thursday for HIVE Studio hours: (Thursday 6–9pm — bit.ly/HIVEtimes) or just send an email and we can schedule a time (ned@saysi.org). Thanks and looking forward to you joining us in minetest!
PICO8 Wanderer Alterations
2019 September 7th
The following notes refer to LITE HROZGO template and will allow you to move your character off screen and load the next map over.
Find a line that looks like this (prolly line 5 on tab 0):

actors = {}

paste this underneath it:

mapx = 0
mapy = 0

Find a line that looks like this (prolly on line 131 on tab 0):

spr(sprite, a.x*8-4, a.y*8-4, 1, 1, a.left)

Replace it with this:

spr(sprite,(a.x-mapx)*8-4, (a.y-mapy)*8-4, 1, 1, a.left)

Find a line that looks like this (prolly on line 141 on tab 0):

return ani[flr((t % (#ani * fr)) / fr)+1]
end -- func ani_helpr

paste this underneath it:

function mapswitch(x,y)

  mapx += x
  mapy += y

end --func mapswitch

Find some lines that look like this (prolly on line 26 on tab 2)

 if hrozgo.x > 16.3 then hrozgo.x = -0.3 end
 if hrozgo.y > 16.3 then hrozgo.y = -0.3 end
 if hrozgo.x < -0.3 then hrozgo.x = 16.3 end
 if hrozgo.y < -0.3 then hrozgo.y = 16.3 en

replace them with this:

 if hrozgo.x - mapx > 16.3 then mapswitch(16,0)  end
 if hrozgo.y - mapy > 16.3 then mapswitch(0,16)  end
 if hrozgo.x - mapx < -0.3 then mapswitch(-16,0) end
 if hrozgo.y - mapy < -0.3 then mapswitch(0,-16) end

Find the line that looks like this (prolly on line 9 on tab 3)

map(0,0,0,0,16,16)

replace it with this:

map(mapx,mapy,0,0,16,16)

Older articles →